The Book Club for Mystery lovers! Join Library Director Kim Garrett on the first Thursday of every month, 6:00 pm, at the Peter Allen Inn and Event Center.
Stop into the Library to get a copy of the next book we are reading! Rather have an e-book? Check the Library's catalog to see if an electronic copy is available!
To learn more about Mysteries @ the Inn Bookclub, click here to visit our blog!
---
SEPTEMBER'S BOOK
The Book we will be discussing at our meeting on September 7th is "The Woman in Cabin 10" by Ruth Ware
(Click on the Image below to read a review)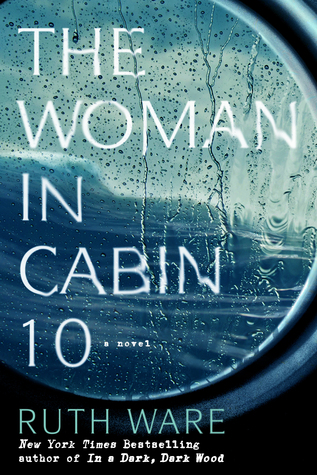 ---
OCTOBER'S BOOK
The Book we will be discussing at our meeting on October 5th  is "The Girl in the Ice" by Robert Bryndza
(Click on the Image below to read a review)
---
NOVEMBER'S BOOK
The Book we will be discussing at our meeting on November  2nd  is "The Life We Bury" by Allen Eskens
(Click on the Image below to read a review)
---
DECEMBER'S BOOK
The Book we will be discussing at our meeting on December 7th  is "Hercule Poirot's Christmas" by Agatha Christie
(Click on the Image below to read a review)