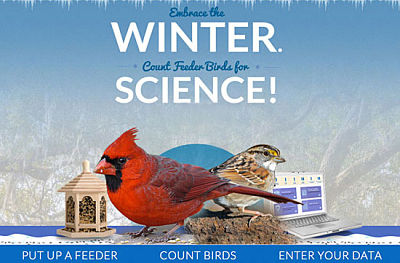 It's a FeederWatch Day! ​Anyone who is interested in helping us count birds today is welcome! Just stop by the front desk for a tally sheet & instructions.
The library is participating in Cornell Lab of Ornithology's Project FeederWatch. We will be counting birds at our feeders in the Reading Garden for two consecutive days twice a month November through April.
Click here to learn more about Project FeederWatch!