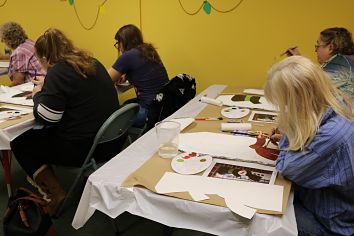 Adults & Teens are invited to join us once a month to create a DIY craft project to keep! All materials are provided unless noted. Class sizes are limited and pre-registration is required. Please call x 2751 to register.
March 13th, 2019

Project: Crochet Flowers
Date: Wednesday, March 13
Time: 5:00 p.m. - 6:00 p.m.
Description: Kathy Kovell, from "Laces of the Lake", will be here to teach you how to crochet a simple flower. Yarn will be provided, but please bring a crochet hook. Size D, E, or F hooks will be easier for beginners.