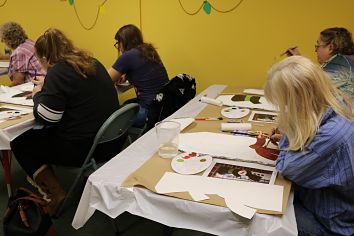 Adults & Teens are invited to join us once a month to create a DIY craft project to keep! All materials are provided unless noted. Class sizes are limited and pre-registration is required. Please call x 2751 to register.
January 26, 2019
Project: Essential Oil Soaps/Scrubs
Date: Saturday, January 26
Time: 10:00 a.m. - 12:00 p.m.
Description:Jan Jaussen with Young Living will be here to explain the benefits of essential oils, then we will make an oil soap and scrub to take home.